#StocktonStrong is fueled by private, public, and civic leadership
to facilitate the flow of accurate information and ensure an agile, resilient, and collaborative response to COVID-19 in our community.
We will provide you with a single source for resources & ways to get involved in the COVID-19 response. Further, we will collect real-time data from community members to ensure we design effective relief programs and recommend the right resources to support you. While we regularly add to the site, please reach out to info@stocktonstrong.org if you find any information that should be updated. 
Stockton Strong Coalition & Community Partners
Alan Cook, Director of Family Ministries, Central United Methodist Church
Jasmine Dellafosse, Gathering for Justice
Kimberly Warmsley, Licensed Clinical Social Worker
San Joaquin United Veterans Council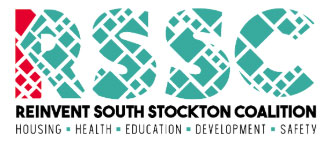 To join the Stockton Strong coalition, please email info@stocktonstrong.org with your name, organization (if any), and contact information.
Questions about the Governor's Stay at Home Order?
For consistent updates, please visit covid19.ca.gov.

Want to support #STOCKTONSTRONG?
Your donation will fund relief programs designed to support
vulnerable workers, small businesses, and senior residents who are in quarantine.