#StocktonStrong is fueled by private, public, and civic leadership
to facilitate the flow of accurate information and ensure an agile, resilient, and collaborative response to COVID-19 in our community.
We will provide you with a single source for resources & ways to get involved in the COVID-19 response. Further, we will collect real-time data from community members to ensure we design effective relief programs and recommend the right resources to support you.
Stockton Strong Coalition & Community Partners
Alan Cook, Director of Family Ministries, Central United Methodist Church
Jasmine Dellafosse, Gathering for Justice
Kimberly Warmsley, Licensed Clinical Social Worker
San Joaquin United Veterans Council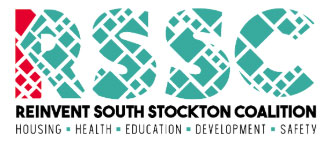 To join the Stockton Strong coalition, please email info@stocktonstrong.org with your name, organization (if any), and contact information.
Questions about the Governor's Stay at Home Order? 
The CA State Government has clarified at this website (please check this website often, as it is being updated rapidly) what jobs and industries are considered 'essential,' and should remain open during the stay at home period:
What's open?
Gas stations
Pharmacies 
Food: Grocery stores, farmers markets, food banks, convenience stores, take-out and delivery restaurants 
Banks
Laundromats/laundry services

Essential state and local government functions will also remain open, including law enforcement and offices that provide government programs and services

Sectors considered by the Department of Homeland Security to be Critical Infrastructure (shown below)

Want to support #STOCKTONSTRONG?
Your donation will fund relief programs designed to support
vulnerable workers, small businesses, and senior residents who are in quarantine.